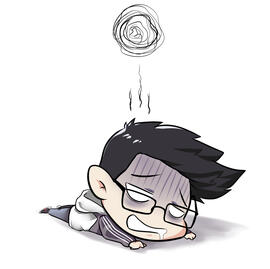 Steeb
Commission Page
---
| Digital Artist | Illustrator |
Hello!
My name is Steeb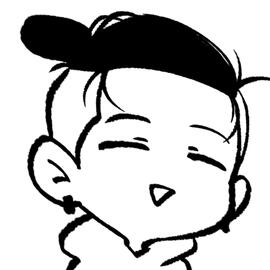 I am a self-taught artist striving to improve to be noticed by the Japanese/Korean art senpais. All proceeds from commissions will be geared towards personal leisure time, activities, and starting a future with my partner. I would like to use my hobby and talents to achieve that goal!
I want enjoy moments, potentially travel for meetups through conventions from your commission interests!
PLEASE READ
Terms of Service
The TOS will provide you with my policies regarding usage, copyright, and refund policies. The following are not subject to changes.1. I have a right to refuse any commission requests without the need of an explanation.2. Without the original owner's consent, I will not replicate or reproduce any copyrighted materials.3. Due to creating original content, I can preserve any and all rights to the commission (e.g. - distribution, reproduction, promotions).4. As such, the client can/may not edit, distribute, reproduce, claim credit of, trace, or PROFIT from the commission unless you decide to pay the commercial rights fee for permission.
a. Any large-scale alterations that requires a change in line-art will be declined.
b. Any small-scale changes will require my consultation within a 24-hour period.5. Clients have permissions to display the commissions on their profiles; however, the watermark or original signature MUST be included in any credible form.6. Rough-drafts, previews, and finals drafts will be emailed in .PNG or .JPEG format, preference is through request from the commissioner.7. Once the drawing process has begun, refunds will not be issued.8. Any cancellations must be requested within 24 hours of the form submission must be contacted through email.9. I am not subject to any shipping and/or handling fees regarding to the deliverance of the commission.10. The commission must not break any of the general terms and processes. If any of the terms are violated, all forms of communication or collaboration will be discontinued.
General Terms & Processes
-Please answer all of the prompts with as much detail and clarity as possible in a respectful fashion!-Please provide near perfect, clear, and specific references.-Provocative, ill-mannered, behavior will automatically terminate any requests/commissions.-Commissions will be sketched, illustrated, and completed digitally on the art program: Clip Studio Paint (96 - 300 DPI unless specified otherwise).-I will not create and/or include any:
1) Furries
2) Gore
3) Profane Imagery
4) Disturbing Subject Matter-Commissions will be done IN THE ORDER THAT THEY ARE RECEIVED (first come, first serve basis) UNLESS the additional fee of a RUSH ORDER in inquiried.-The drawing process will begin once the full payment has been received UPFRONT.-Payments are expressed using USD via PayPal.-Each commissioner will be eligible to up to 3 alterations during the ENTIRE art process. All edits and alterations will be fixed on my end within a 24-hour time frame (Please respond in a timely manner).-After full payment, the time frame for commissions will take approximately 1-3 weeks to 1.5 month to complete. Potential factors and events may arise that could delay the process and a new time frame will be addressed immediately to the commissioner; as such, there will be an extension in the situation that an should occur.-Each commission will be done to the best of my abilities to tailor towards the client's satisfaction as well as my own. The quality of formal commissions will be higher than that of non-formal commission.
[UPDATE]
As of July 27, 2021, due to improvement in effort, time, and art quality - the price points will increase as a reflection of those changes.
Portrait (Half-Body/Thigh Up) -$130-150 USD
---
Portrait (Full Body) - $250 USD
Portrait (3-Piece) - $400 USD
Plain Background + $100 USD
Moderate Background + $175 USD
Detailed Background + $250 - 450 USD
Character & Mecha - $1000 USD
Animated Illustration - $1000 - 1250 USD (includes .psd for animator + illust sectioned for animation purposes)
Character Design - $350 - 450 USD each
Additional Characters + $125 USD each
Private NSFW + $150 USD
Rush ORDER + $150
Commercial Rights + $250
To send request, send E-mail or DM through Twitter
Email: [email protected]
Twitter: /steebiru
Template
SUBJECT:
Requested Illustration ( EXAMPLES - Thigh-Up/Full Body/Etc)
BODY:
• What is your Twitter handle?
• What is your PayPal Email?
• Please provide any references or details that may help me with the creative process! Also describe the pose/positioning, expressions, personalities, etc that may help individualize the project. Any details and references may be screenshots, links, or uploads. If the request details are far too extensive and detailed, they may be a consultation for additional detailing fees.
• Would you like a rough draft sketch during the commission process?
• Do you agree with my general terms and ToS?